Welcome to
Signature Pieces
by
Autograph World
, the location for premiere authentic autographs. Our monthly auction features hundreds of items from the biggest names in entertainment, music and sports. All items are backed by Autograph World's 100% guarantee of authenticity.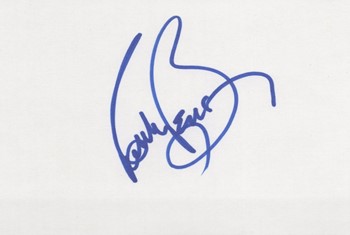 Bettie Page & Bunny Yeager - 8x10 b/w shot, jointly signed by the legendary Bettie Page (1923-2008) and photographer Bunny Yeager (1929-2014).
Heather Rae Young - Playboy Playmate. Miss February 2010. 8x10 Color In Person signed sexy portrait.
Rings
- (2017) 11x14 Color movie poster reproduction that has been jointly signed In Person by Aimee Teegarden, Johnny Galecki, Alex Roe, Matilda Lutz and Bo...
more
Bryce Dallas Howard - Actress who starred in 'The Village' and in 'Jurassic World'. 8x10 Color In Person signed sexy portrait.
Consign your items to Autograph World
- if you have autographs that you would like to place in the Signature Pieces auction, please click
here
.