Welcome to
Signature Pieces
by
Autograph World
, the location for premiere authentic autographs. Our monthly auction features hundreds of items from the biggest names in entertainment, music and sports. All items are backed by Autograph World's 100% guarantee of authenticity.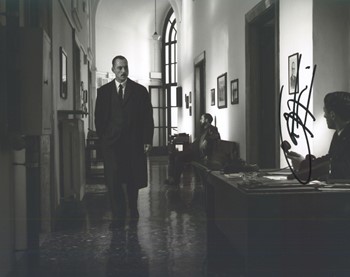 Martin Luther King Jr.
- (1929-1968) Minister and Civil Rights leader. This item is a signed cover of Time magazine from 1964. It comes with a PSA/DNA Letter of Authenticity. The cover was once folded and has some age wear. There are some light scratches on his face. The original mailing label is also attached. VERY ...
more
Tate Donovan - Voice of Disney's 'Hercules'. He recently starred on 'The O.C.'. 8x10 Color In Person signed shot from 'Hercules'.
Suki Waterhouse - Actress known for 'Love, Rosie', 'Insurgent' and 'Pusher'. 8x10 Color In Person signed sexy portrait.
Gloria Stuart - (1910-2010) Actress who starred as the old 'Rose' in 'Titanic' and was also in 'The Invisible Man'. 8x10 b/w signed excellent young portrait.
Consign your items to Autograph World
- if you have autographs that you would like to place in the Signature Pieces auction, please click
here
.